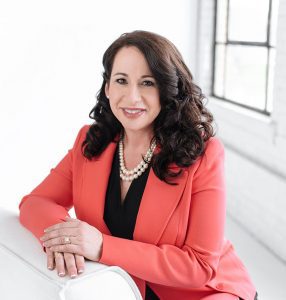 Dr. Veronica Muzquiz Edwards is the owner and CEO of InGenesis, a premier supplier of workforce management and talent acquisition services. Before founding InGenesis in 1998, she served as an executive in a Fortune 100 telecommunications company.
Edwards has been widely recognized for her accomplishments in business, finance, and human resources. In honor of her leadership and national impact, HispanicBusiness magazine named Edwards as one of the 50 most influential Hispanic business leaders in the country and the U.S. Hispanic Chamber of Commerce selected her as the National Hispanic Businesswoman of the Year. In addition, Edwards was named one of the top 100 middle market CEOs in the nation by Chief Executive magazine; and one of America's Top 10 Female Entrepreneurs by Inc. magazine. Edwards was on the Staffing 100 list for the last two years and the first Global Power 100 — Women in Staffing list last year.
Edwards holds doctoral and master's degrees in business administration from the University of the Incarnate Word. She earned her bachelor's degree from Texas State University, which recognized her exemplary leadership with the Texas State Distinguished Alumna Award. Her research interests include global disaster preparedness and workforce planning for chemical, biological, radiological, and nuclear (CBRN) events.
Edwards was invited by the American National Standards Institute (ANSI) to help develop new International Organization for Standardization (ISO) standards for quality management in healthcare recruitment and workforce planning. She serves as chairperson of the ISO work group and works with global leaders to integrate and standardize best practices. She also has served in leadership roles for the PAHO Foundation, with a focus on antimicrobial resistance and neglected tropical diseases. Edwards' focus on organizational excellence led to her selection to the Baldrige Executive Fellows Program, a nationally-ranked leadership development program for senior executives.